---
Richard Grieco
---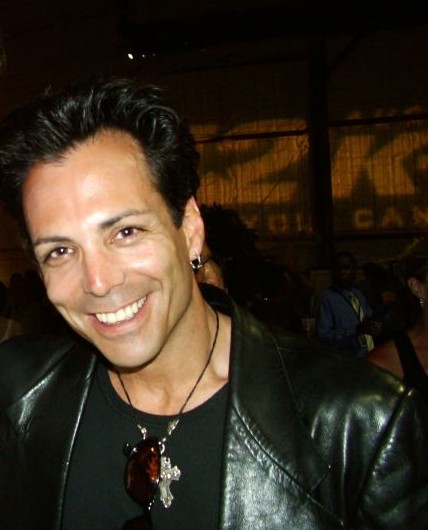 I am absolutely delighted to be able to present the photography of Richard Grieco to you as the cover art for the debut issue of The Lotus Tree Literary Review!
Richard is a highly-talented actor who has appeared in many dozens of movies and television shows and is perhaps best known to the folks of my generation for his portrayal of the character Detective Dennis Booker on the wildly popular TV series 21 Jump Street that originally aired during the late 1980s to early 90s. He was even a Calvin Klein model. No wonder the Butabi brothers idolized this guy in A Night at the Roxbury!
However, what not as many people may know is that Richard is also an absolutely exceptional painter! He has termed his style "abstract emotionalism" and I will tell you, as someone who greatly appreciates abstract art, it is amazing work. Richard has been painting for a long while now and his art is commercially successful. I highly recommend that you familiarize yourself with his work by visiting his website at www.griecoart.com.
I discovered Richard's art on Twitter. I kept seeing tweets of gorgeous, abstract artwork from a fan account that would tag @Richard_Grieco in each tweet. There was definitely a disconnect in my mind that the same Richard Grieco that I knew to be the famous actor might also be Richard Grieco the accomplished abstract painter. Eventually, out of curiosity, I clicked on his Twitter handle in one of those tweets and sure enough, it was indeed that Richard Grieco.
I was scrolling through Richard's Twitter feed one day and I saw Sunrise, the magnificent photograph by Richard that graces the cover of The Lotus Tree Literary Review — and what a great cover it makes!
I contacted Richard about the photograph, asking if I could use it as the cover art. He generously granted permission! Just awesome. Richard is a genuine class act. Thank you, Richard!
---