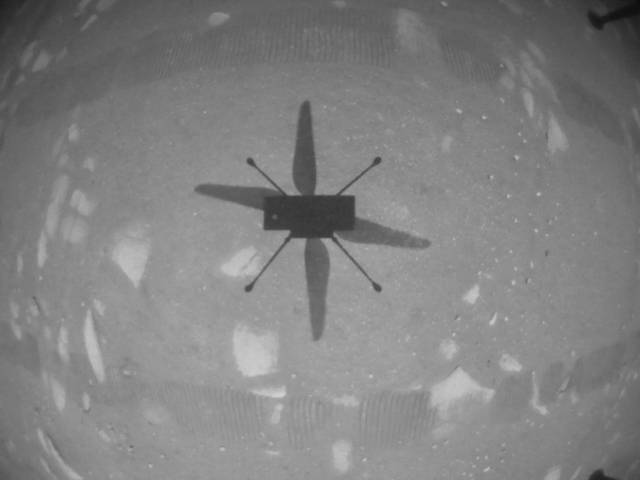 Yesterday, when NASA's little 4-pound Mars helicopter Ingenuity flew over the Martian landscape, making history as the first craft to ever make a powered, controlled flight on another planet, I immediately wrote some SciFaiku about the event and took to Twitter. SciFaiku seemed to be the natural choice in the matter. The Ingenuity is small and light, much like SciFaiku, which lends itself to quick and timely encapsulations of a moment, much like a literary telegram or an Impressionist capturing the light. As well, the idea of using an ancient form of poetry to describe the activities of advanced technology on Mars seemed elegant in its span. Inspiration for the writing of poetry presents itself everywhere, even when it has been beamed millions of miles through space.
Here, a few of the aforementioned SciFaiku.
Ingenuity
at Local Mean Solar Time
Wright Brothers on Mars
Mars helicopter.
Ingenuity UFO!
Alien explorers.
The old Red Planet.
Another UFO spotted!
Wire services buzz.
the Perseverance
and the Ingenuity
UFOs of NASA
Yours truly,
The Editor