---
Page 13 — Editor's Choice Award: The Sloanie
---
The Sloanie is the nickname for the Editor's Choice Award of this literary journal and goes to one of my favorite selections of work in each issue. The name of the award is intended to be humorous and not entirely self-serving. This is an official but totally informal award with no specific value, monetary or otherwise, assigned to it; beyond bestowing bragging rights upon its talented and of course, very honored recipient.
The decision as to who would get this issue's Sloanie was a very difficult one indeed, but each time I read this piece by John Grey, I chuckled heartily:
drive by the dump
my chauffeur's predecessor
waves a metal arm
So, without further ado, congratulations John, you are the first-ever recipient of the Sloanie!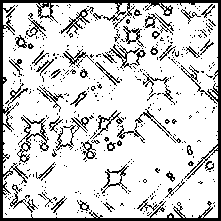 ~ the Editor