---
Page 2 — inside front cover
---

"We finally found it, Captain! This is the legendary treasure box of SciFaiku — but why was it buried on Nereid? Of all places, why on Nereid?
"Hey, take it easy, Chip, that stuff can be explosive, plus, it might be booby trapped!"
"Okay, Captain, it's just that I can't wait to read what's inside!"
"Same here Chipster, but safety first — deep space plays for keeps."
---
[ARCHIVAL: original front cover]
Editor's Note: It is a real honor to be able to update the original front cover with superb artwork by Paulo Sayeg of Brazil! The title of the cover art piece is Sabata in Love. The original front cover below, featuring a NASA photo, while beautiful and capturing nicely the essence of the first issue of The Starlight SciFaiku Review, nonetheless needed to be replaced to reflect my aesthetic ideals for this magazine. I had always intended to have artwork on the cover, but used what was at my disposal at the time. While the new cover productively complements the vibe of this issue and the overarching aesthetic approach to the interior art, it also serves to provide a lively contrast to much of that art, thematically and stylistically speaking. But notice the mask, the wings, and the claws of our good gentleman on the cover — he's genre and I think it works very well.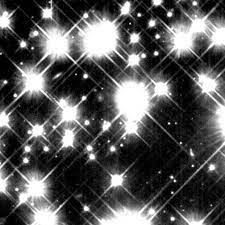 The Starlight SciFaiku Review
Summer 2021
(volume 1, number 1)
ISSN 2770-9116
Credit: NASA
I highly recommend that you delve deeply into the magnificent art of Paulo Sayeg, our featured artist for the third issue of this magazine. Here's the link to Paulo's feature story. His art is to be found throughout the third issue.
---