Pg. 17 — WHY I DON'T REGRET DRAWING SO MANY UFOS by Matt Schumacher
---
While our fourth-grade teacher read a juvenile novel aloud,
tiny aliens festooned our classroom, invading every day.
They ate batches of scratch paper, and displayed
thin discs spinning with imagination.
My friends and I drew them with elation.
We agreed on what we deemed the finest flying saucer:
a Kublai Khan-like pleasure dome, a type
of utopian stupa, decked the heck out of the sleek undercarriage.
One window showcased a shadowy head–
commando of the otherworldly crew. Interplanetary hero.
This feared extraterrestrial steered the universe.
He twirled nebulas for fun. His eyes, bright as sunspots,
stared down deep space. He knew what hid under the hood of a UFO,
had mastered Venusian monsoons, had flown too close to the moons of Neptune.
He stood at the controls, free, powerful, and self-determined–
all that we were not and more. Yet, with one pen stroke,
you could turn this ruthless one loose.
Alien commander, shift into spinning warp overdrive, you muttered.
If you closed your eyes, you could hear the hum,
see the saucer come alive, see it breathe,
feel its reverberating heartbeat,
its skin a sunlit chrysalis searing the clouds,
and the mere earthlings staring up, expecting the next second
to fall victim to a vaporizing blast. Just helpless matter.
You could decide: let it slide this time and save them?
Or watch the forces of the world that ignored you shatter?
---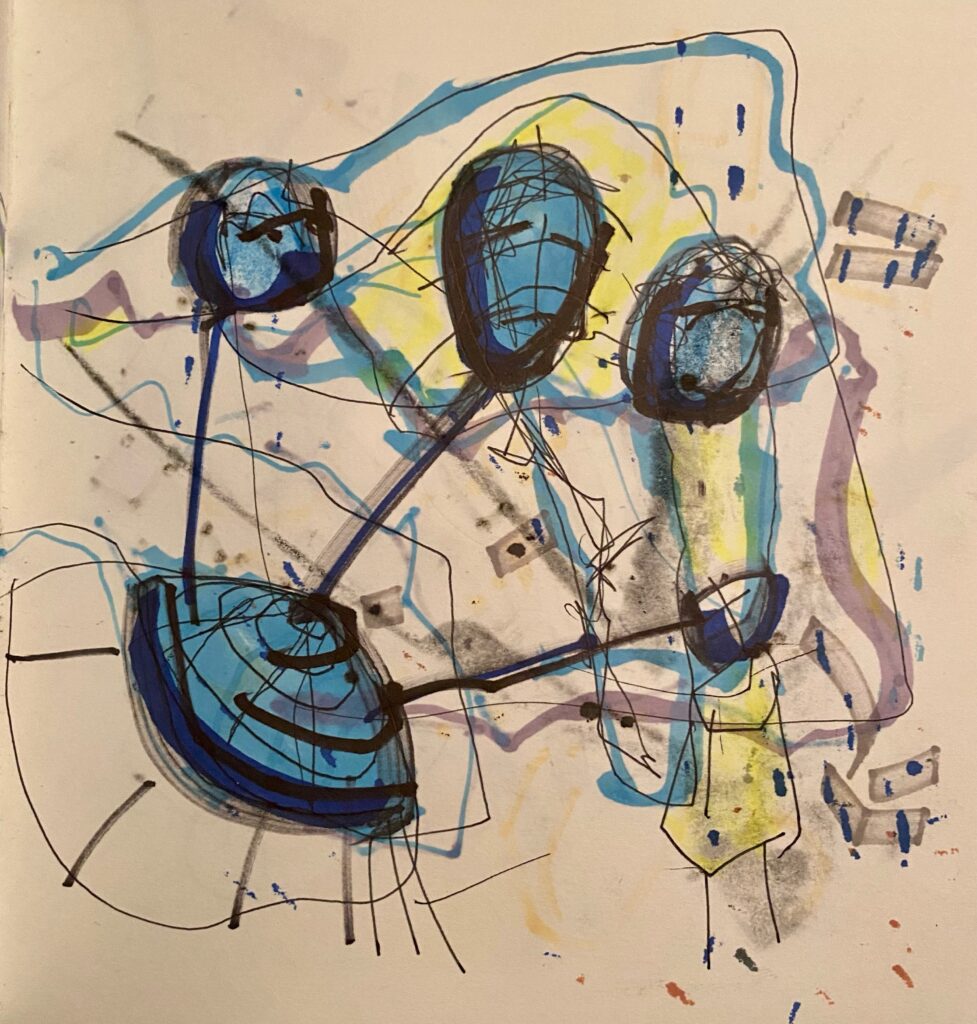 ---