Pg. 41 — WOMAN IN BLACK, GIRL IN PINK by Richard Stevenson
---
I was seventeen,
working the late shift
at the 7-11.
She swished in –
effete, seventies'
Bowie wannabe, I thought.
Cruised the aisles,
grabbed a pack of smokes
(You could do that then)
plunked it down on the counter,
then dove into her purse
for a wad of cash.
Didn't say a thing.
Floppy hat, cheap wig
Dark Mac, collar up –
Might have been the femme fatale
In some 50's noir B flick
but for the damn hand –
Definitely female –
the way her fingers moved,
but whiter than white –
Almost translucent,
kinda blue. Not albino –
the hand had a pigment…
Oh! Why can't I remember
the details? Lacquered red nails…
Long, thin fingers. She had thin lips.
Almost no lips and no nose.
Jackie O sunglasses. Higher
than high cheek bones…
Heck, I didn't know nothin'
'bout MIBs or UFOs back then –
accept what I glommed off the tube.
But seventies glam rockers
would have dug her fifties chic.
Bowie did later as the Thin White Duke.
I betcha I had a third
kinda encounter on accounta
her creepy demeanor. Not human.
Didn't say a thing, collect
change or nothin', just click
Clicked out on high heels.
A little wobbly, I thought.
Not like she was practiced
at turning a gam. A bit fey –
More Faye Wray! I betcha
I saw a hubrid! I did! I did!
I did see a hubrid –
Half-human, half-alien –
Like anyone else at 2:00 AM, I guess –
in the 7-11, when I was seventeen.
---
Editor's Note: Richard states that these poems are from the "continuing saga of cryptid, ET/saucer, and Fortean lore poems that continues with Dark Watchers and Hairy Hullabaloo. Hope you can use a little humour . . . . Good fun in these bad Covid days."
---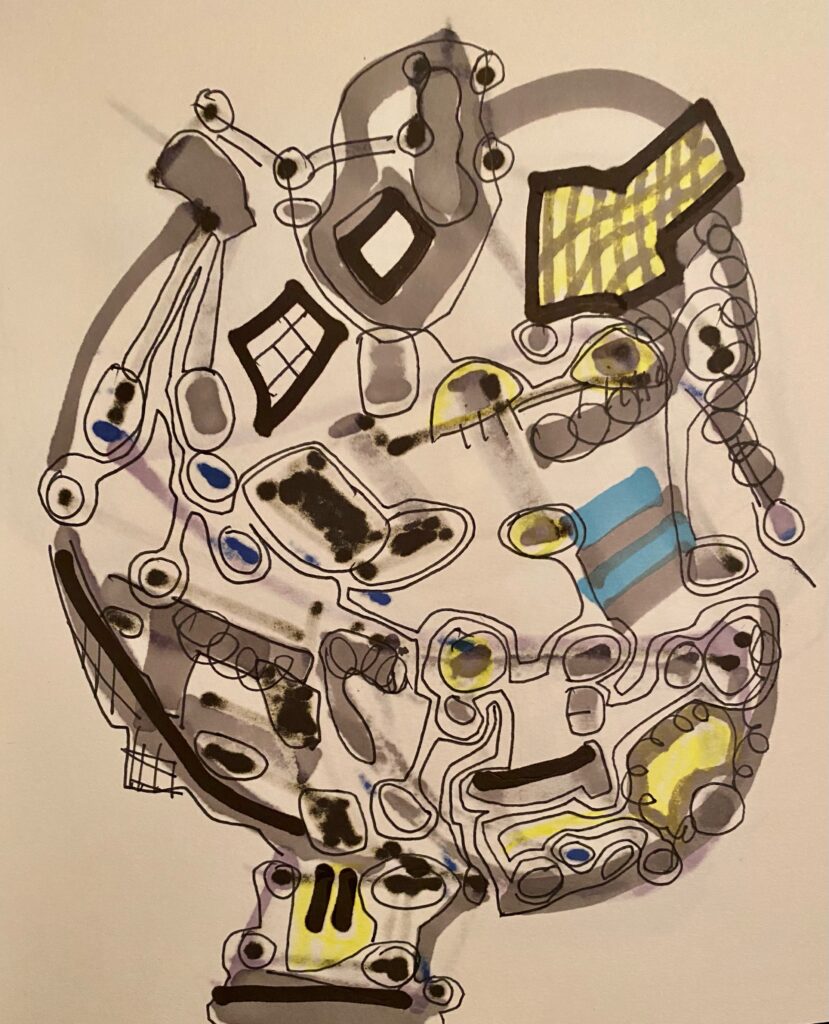 ---