Pg. 19 — MOVING RAINBOW CATCHES STORM CHASER by Matt Schumacher
---
The vortex's tornadoing coronas were nothing compared.
I dared to stare into its vaporous, maniac face,
could have whispered into those cumulonimbus ears.
I saw it bare its bright, sunlight teeth
out the glowing driver's side window.
Dazzling, impossibly long legs
streamed down like laserlightshows
from UFOS taking over towns.
I remember trying to outrun it in the truck,
but light, unraveling javelin, travels faster than man.
Remember its outstretched hands
the iridescent purples of larkspur.
The sensation of existing where all colors originate.
I recall feeling like a bee
trapped in an orange angel's trumpet.
I hid inside and watched the colors unfold.
So bewildered, I turned gold.
It was late May, the kind of spring evening
light doesn't want to leave;
it stays until ten at night
like a kid skipping curfew.
Even the weathermen agree
these are their favorite evenings of the year.
I looked at the truck. Kaleidoscopic
colors kissed its misted shroud.
It was a chrysalis.
I slowly unfolded my new body
and blew up my wings.
I became a noctilucent cloud.
---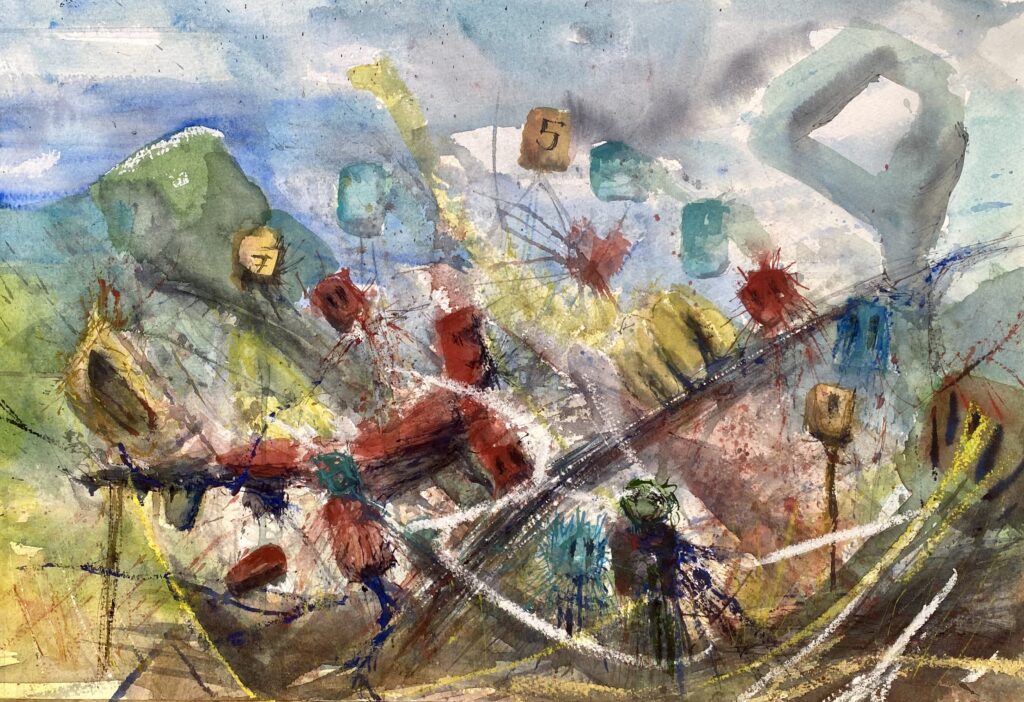 ---