7 | Featured Artist | Dave Vescio
---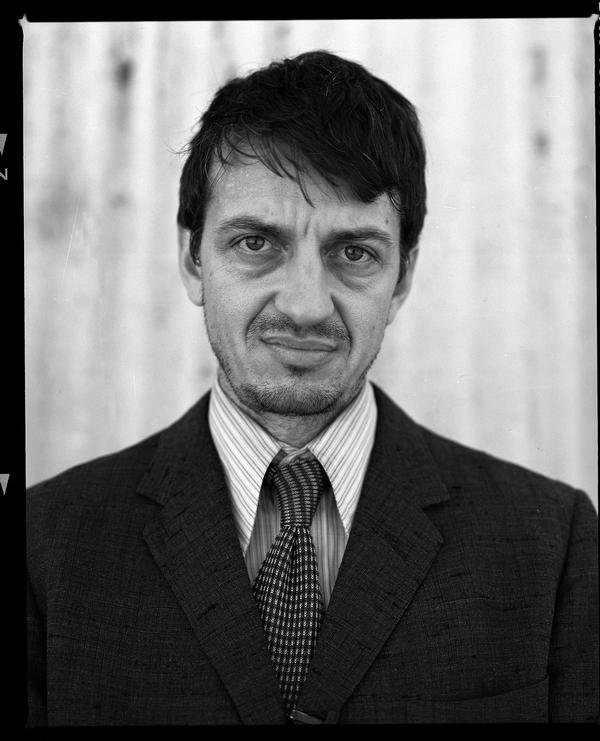 Actor & Artist Dave Vescio
It is a real joy to have Dave's superb work grace the cover of this issue of The Starlight SciFaiku Review. This is the first issue with cover art by an artist, as we used a NASA photo of dwarf stars for the cover of the debut issue.
Dave is an accomplished and award-winning, contemporary artist. He is also a Hollywood and indie actor, well-known for playing the villain. It is an honor to be collaborating with Dave on this and other projects that are in the works and it has genuinely been a pleasure. His multidisciplinary enthusiasm for art and his responsive, supportive approach to putting ideas into action are inspiring. He's a class act and a real professional. As I mentioned in the intro, I'm still negotiating my personal disconnect between Dave the movie villain and Dave in real life — the very pleasant and very talented artist.
Dave possesses a most unique artistic talent: the capacity to find and bring into focus the deeply expressive voice and unusual, hidden beauty and personality of urban decay, in the macro abstract. Eerily, he somehow manages to capture strange and evocative faces residing therein, seemingly waiting to be discovered by his lens. Each subject has a distinct persona. Are they, as Dave says, the spirits of the objects? It would certainly seem so. It is surprising and intriguing work, sometimes even a little unsettling. Dave utilizes macro photography to celebrate and artistically document this phantasmic energy.
The first time I saw selections of Dave's extraordinary art, I believed that I was looking at abstract paintings, soon to discover that the pieces were actually abstract macro photography — this is a remarkable quality.
I selected They're Always Watching Me, No. 17 for the cover of this issue for a few reasons. To begin with, I couldn't stop looking at it, it's gorgeous and has a deeply immersive quality. It is the perfect visual complement for this literary magazine. It utterly intrigues me. It speaks in the language of science fiction to me. It speaks deeply of SciFaiku and haiga, of ancient ways and advanced technology, of alien civilizations and symbols unknown to us — an alien calligraphy, of an intelligence remote and unknown, of dark and unfolding mystery, of the interplay of starlight and the blackness of space. I am so very pleased with this cover. I hope that it resonates with you as well.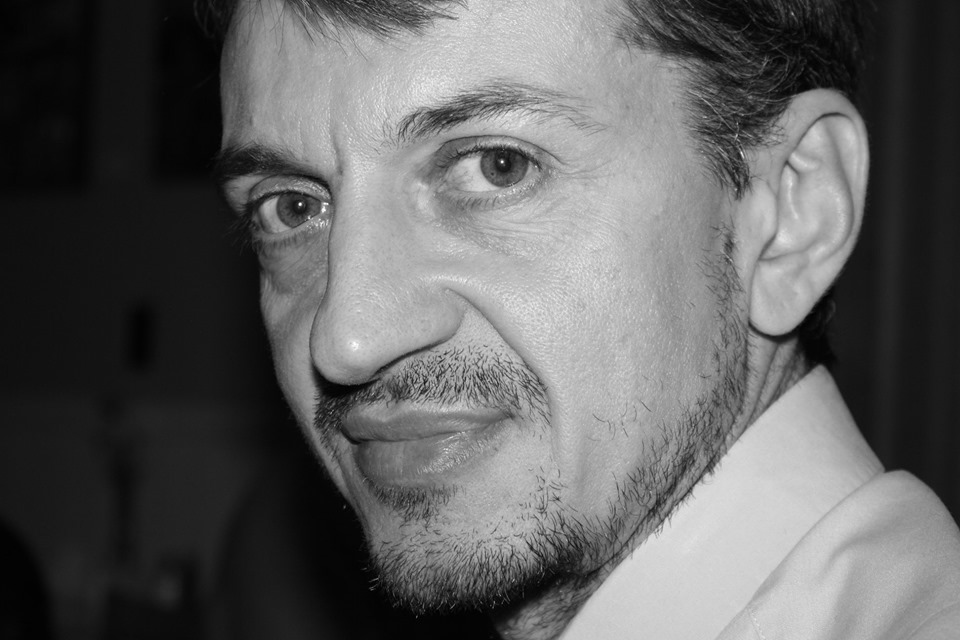 An interview with Dave will be appearing in an upcoming issue of one of Starship Sloane Publishing's literary magazines.
I encourage you to take a look at Dave's perfectly stunning work at www.davevescio.com. While there, read in depth about his artistic vision and process, the insight is absolutely fascinating. As well, you may like to check out Dave's filmography at IMDb and his Wiki article.
Yours truly,
The Editor
---