8 | Special Feature | Dave Vescio Receives the Inaugural T. O'Conor Sloane Jr. Prize in Photography
---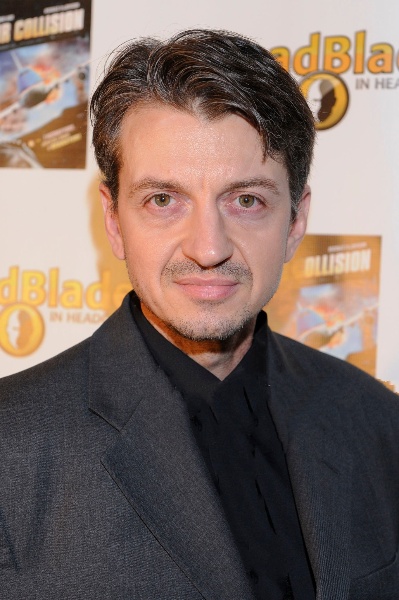 Dave Vescio — first recipient of The T. O'Conor Sloane Jr. Prize in Photography.
This prize recognizes Dave's significant and lasting contributions to the field of photography through his artistic vision, unique choice of subject matter, innovative use of materials, and established body of commercially successful, internationally award-winning work.
Thank you for honoring me with an award with Thomas' name on it! Especially since, I went to high school only 30 miles away from his old stomping grounds in New Jersey, and to a greater degree since he spent a career creating world famous portraitures, and then printed them on newer types of materials. Because I too create abstract portraitures that are printed on materials very similar to the materials that they were originally born on. Meaning my macro/close-up photographs of metal decay are printed on archival metal; my macro/close-up photographs of decaying plastic are printed on archival acrylic (which is a plastic); to etc. It's my way of making sure my abstract portraitures become more life-like than ever before; making them seem like the actual objects that I photographed in the first place. So, thanks again for this great honor. I will try my best following T. O'Conor Sloane Jr.'s footsteps into evolving photography into something entirely else for the world to see and to experience.

Dave Vescio
Starship Sloane Publishing Company, Inc., is pleased to announce the inaugural conferment of The T. O'Conor Sloane Jr. Prize in Photography to this year's recipient, Dave Vescio.
Each year, this award will recognize a particularly distinguished photographic artist and their body of work in the field of photography. All styles of photography are considered.
The prize's namesake, T. O'Conor Sloane Jr., was a pioneering photographer whose contributions to this field of artistic endeavor are of note. You may gain an overview of his accomplishments at Wikipedia. This prize honors T. O'Conor Sloane Jr.'s contributions to photography by celebrating the accomplishments of contemporary photographers who have excelled in this field of artistic endeavor. It is also hoped that this prize will provide an added measure of inspiration to photographers in their effort to achieve a timeless body of important photographic work.
Dave's accomplishments in the field of photography are significant and noteworthy.
Dave's accomplishments in the field of photography are significant and noteworthy. His artistic vision combined with his innovative approach to creating photographic work elevates the art form, progressing contemporary art further along its grand trajectory. His work provides a unique artistic perspective on the world around us and enriches the artistic canon.
The photography of Dave Vescio caught this editor's attention and quite profoundly so. Dave has a very special eye for capturing the unintended beauty and unconventional character of urban decay through his abstract macro photography. His work speaks of the enduring energy of spirit and form within the context of change, the inexorable advance of time, deterioration, and exposure to the elements. A point of great interest to me is Dave's almost preternatural ability to capture faces emerging from the ravaged abstraction of deteriorated, man-made objects and structures. It is intriguing, compelling work, and sometimes a little eerie — and that's part of the appeal. It is a unique creative talent that provides us with a fresh artistic perspective and is, I think, the very signature of his fascinating work.
The parallels between Dave and Sloane Jr.'s work further informed the decision to present this prize to Dave. For example, Dave's unique approach to using materials on which to print his photographs that correspond to the actual material of his subject matter, is a genuinely innovative concept. Sloane Jr. also experimented widely with the various photographic technologies and applications available to him in achieving the desired photographic effect. Another important parallel in their work is that Dave's abstract macro photography is often mistaken for paintings. In fact, when I first viewed selections of his work, I believed that I was looking at paintings, only learning later and to my great surprise, that they were not. Sloane Jr.'s gum bichromate photography also looked very much like paintings. Finally, Dave's philosophy on art and his expansive exploration of what art can be is reminiscent of the Photo-Secessionists, an artistic movement of which Sloane Jr. was an original member.
As well, Dave has a distinguished background in photojournalism with CBS News and has established a successful acting career in Hollywood and independent film. You've probably seen some of his excellent film and television work. Check out his Wikipedia and IMDb to gain more familiarity with Dave's multidisciplinary artistic accomplishments. But more importantly, I highly encourage you to immerse yourself in the art of Dave Vescio and to read about his life's story and artistic vision in his own words. I think that you will find it to be a deeply intriguing and most illuminating exploration.
I have very much enjoyed corresponding with Dave and am honored that more of his art will be gracing the covers of upcoming issues of Starship Sloane Publishing magazines.
Dave's art helps to make the world a better place.
Congratulations, Dave, recipient of the 2022 T. O'Conor Sloane Jr. Prize in Photography!
Yours truly,
The Editor
---